Summer is the perfect opportunity to experience what it is like to dance at the Lodge School of Dance. The summer dance course will give you the chance to practice a range of different dance styles. Whatever kind of dancing you want to learn, from ballet and drama to modern dance, tap dancing and musical theatre, the professional team at The Lodge are here for you.
What Is The Lodge School Of Dance?
Formerly known as the Beryl Jarvis School of Theatre Dance, the Lodge is the best place in the UK to learn a wide range of unique dance styles. Learning to dance, or learning advanced techniques, can be extremely difficult without the proper teaching. Over the years, our friendly team of professional dancers have helped thousands of students to discover a love of dance.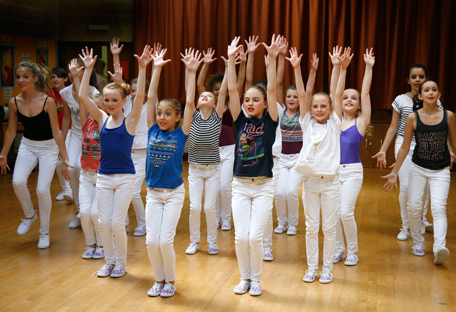 Our team are here to ensure that you learn the dancing skills necessary to start a professional career in dance or theatre, but we are also dedicated to making sure that you have fun as well.
Get Involved With The Lodge's Summer Dance Course In Berkshire
Taking place over two weeks in July/August, the Lodge's summer dance club is open for all students between the ages of 8 and 18 years. These two weeks are a great opportunity to learn some new dance styles that you might never have tried before. Just some of the fantastic dance styles that we teach include:
Ballet;
Stretch;
Musical Theatre;
Gymnastics;
Jazz;
Contemporary;
Creative Choreography;
Tap;
Street Jazz; and
Drama Workshops.
However good a dancer you are, there is always more to learn and new styles to experience. This summer dance course is suitable for junior and senior students, and we are considering bringing in specialist guest teachers for any seniors who are interested.

The Lodge's Berkshire Summer Dance Club
The cost for each week is £275, with an additional fee for any students who want to book one or two theatre trips within the weeks. Please note there is a 10% discount available for multiple children and/or booking both weeks.
Week 1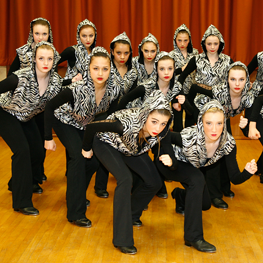 25th – 29th July
Theatre trip to take place on Friday, 29th July.
Week 2
1st – 5th August
Theatre Trip to take place on Thursday, 4th August.
The course will take place at our studios at Holmes Road, Earley, Reading, Berkshire, RG6 7BH. All of our studios are completely safe for our students and all of our staff have extensive experience when it comes to teaching the art of dance.
In addition to the fantastic experience at the Lodge's summer dance club, you'll also receive a FREE Lodge School of Theatre Dance t-shirt, so you'll never forget your time with us!
Book Your Place On The Lodge School Of Theatre Dance's Summer Dance Course Today!
This summer dance club will be our biggest and best to date. However, numbers are still limited, so don't hesitate and get in touch with our team today! This course is open to all existing students and anyone between 8 – 18 years old that is interested in learning dance.
You can call our team directly on 07758 412854 to book your place today. If you have any questions, you can email them to thelodgeschooloftheatredance@hotmail.com and we'll get back to you as soon as we can