Gymnastics is a form of exercise that requires strength, flexibility, balance and control. It is great for improving overall fitness as well as toning specific areas of the body. The benefits go beyond just the physical as the concentration required to perform the moves accurately helps to enhance and focus the mind.
Gymnastics has its origins in ancient Greece where soldiers would use it as a form of training to improve their skills including mounting and dismounting horses. Modern gymnastics can be traced back to late 18th, early 19th century Germany, where two physical educators created exercises for young men and boys. The sport gained enough enthusiasm to be included in the first Olympic games in 1896 and continues to be hugely popular today.
What Are The Different Kinds Of Gymnastics?
Gymnastics features a number of different exercises that test a wide variety of skills. It is generally split into different events with men and women competing in separate disciplines.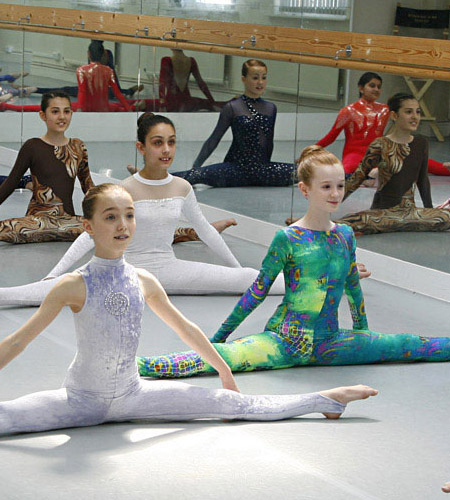 Male Gymnasts compete in 6 areas:
The floor exercise consists of a 12-metre by 12-metre springy floor that the gymnast performs a routine to music on. Moves can include handstands, circles and scales.
The pommel horse is an apparatus that the gymnast mounts and them performs a series of moves on. These mainly involve swinging either one or both legs in circular movements.
The still rings are suspended from a cable and hang 5.75-metres above the floor. The gymnast is required to perform a variety of moves to demonstrate strength, power, balance and dynamic motion whilst ensuring the rings do not swing.
A vault is completed by sprinting down a 25-metre long track, jumping off a springboard and over a vaulting horse. Whilst in the air, the gymnast performs a combination of twists and turns.
The parallel bars are usually about 2-metres off the ground and require the gymnast to perform a series of swings and balances between them. This requires great concentration and strength.
The horizontal bar is a single bar about 2.5-metres off the ground that the gymnast swings around. Moves include twists and changes in direction with exciting dismounts due to the height that can be achieved.
Female Gymnasts compete in 4 areas:
The vault is the same as the men's event.
The uneven bars are two horizontal bars set at different heights that the gymnast performs a routine on. Moves include swinging, circling and releasing whilst passing from one bar to the other.
The balance beam is a 10-centimetre wide beam that the gymnast must perform a variety of different moves on including leaps, somersaults and dance elements.
The floor exercise is the same format as the men's with a few differences. Moves can include jumps and leaps as well as dance elements and acrobatic skills.
As well as the events that are competed for at the Olympics, another 4 disciplines exist in gymnastics:
Rhythmic gymnastics can be practiced by both an individual or in groups of 5 or more. It involves the manipulation of either clubs, hoops, balls or ribbons to create a choreographed performance.
Trampolining involves the gymnast performing acrobatics whilst bouncing on the trampoline bed.
Tumbling, or power tumbling, uses skills involved in trampolining combined with artistic floor gymnastics. They use a 25-metre long track to perform their jumps and leaps.
Aerobic gymnastics, or sport aerobics, combines traditional aerobics with gymnastic moves. It is known for its high intensity and often combines elements of music, dance and choreography.
Gymnastic Classes With The Lodge School Of Theatre Dance
The Lodge School are happy to be able to offer a wide range of gymnastic lessons, whether you are a complete novice or at a more advanced level. Our team of professionals have years of training and will teach you a variety of different gymnastic skills to suit your interests. Each gymnastic instructor is a member of the Bulmershe Gymnastics Club, which itself is associated with British Gymnastics, the UK Governing Body for the sport of gymnastics.
Call us on 07758 412854 to speak to one of our staff about the gymnastic classes we can provide or to book your free trial class today. Alternatively, you can email us at thelodgeschooloftheatredance@hotmail.com